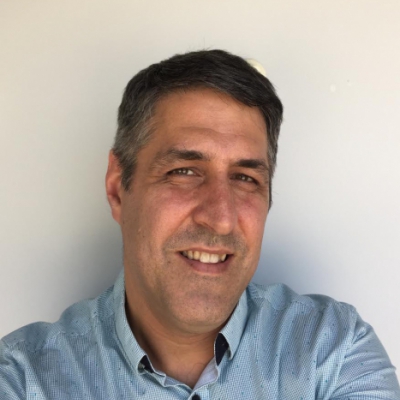 Mr. ROBINSON Michael
Lecturer
Programme Director, Bachelor of Communication (Honours) - Film Major (Animation and Media Arts Concentration)
mikerobinson@hkbu.edu.hk
34118021
Education:
MFA, Animation. University of Southern California School of Cinematic Arts
Area of Interests:
Animation / Motion Graphics / Animation for Documentaries / Storytelling / Interactive Media / Graphic Design
Major Highlights:
2016
Walking Points Documentary
Animator (3D infographic sequences)
2015
East L.A. Interchange Documentary
Animator (3D & 2D infographic sequences)
Twilight Storytellers Series "Sunrise"
End credit sequence animation and design.
2009 & 2010
MTV Networks
Director and animator, MTVU promotional spots broadcast nationally in the USA
Read more ...
Education
MFA, Animation. University of Southern California School of Cinematic Arts
BA, Journalism. University of Minnesota, Minneapolis
PGCE (Post Graduate Certificate in Education) Sunderland University
Past Positions Held
2012 - 2016
Part-Time Professor / Lecturer / Mentor:
Savannah College of Art and Design (SCAD) Hong Kong
Hong Kong Polytechnic University, Hong Kong Art School
International Academy of Film and Television (IAFT) Hong Kong

Freelance Animation (Hong Kong)
Walking Points and East LA Interchange documentaries, Twilight Storytellers Series, various clients
2010 – 2012
Interactive Media Design Lecturer
Raffles International College Hong Kong
2010
Adjunct Instructor
Art Institute of California – Hollywood
2009 - 2010
Adjunct Instructor
Art Institute of California – Hollywood
2007 – 2008
Freelance Animation (Los Angeles)
MTV Networks, Polish Film Festival LA, Child Invisible film, various clients
2007
Animator/Designer
Picture Mill (Los Angeles)
2005 – 2007
Multimedia Designer
University of Southern California Illumin Online (Los Angeles)
1998 – 2005
Senior Web Designer
MTV Networks (New York): MTV, VH1, CMT, Comedy Central
1997 – 1998
Creative Director
Microsoft Twin Cities Sidewalk.com (Minneapolis, USA)
Awards and Speaking Engagements
2015 - 2017
Eleven jury and audience awards. (East L.A Interchange Documentary)
2009 & 2008
Speaker at the Arts in the One World conference. CalArts, Los Angeles.
2008
Featured Director for Q&A panel, "Oh, The Animation." American Cinematheque, Los Angeles.
2007
Adobe Design Achievement Awards, Honorable Mention (Alternate Endings Title Sequence)
Interactive Media Awards, Outstanding Achievement (Illumin Magazine)
1997
Microsoft Ship-It Award from Bill Gates. (Twin Cities Sidewalk)