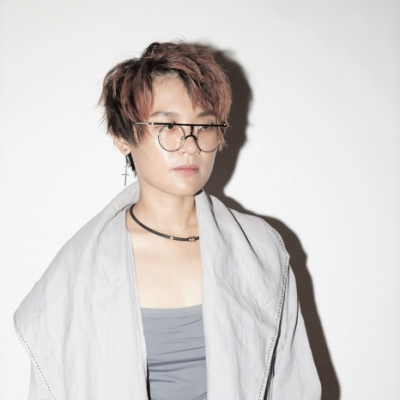 唐凌博士
RGC博士后研究学人
lingtang@hkbu.edu.hk
Education:
D.Phil. (Oriental Studies, University of Oxford)
Area of Interests:
New Media / Internet Studies / Platform Studies / Gender Studies / Feminism / Sensory/Visual Ethnography / Visual Sociology / Chinese Studies / Cultural Studies
Major Highlights:
Ling Tang is an artist academic. Besides academic writing, she takes creative writing, music, photography and film as her art media. She is a singer-song writer and produces music with the name Lyn Dawn. Together with Yichen Li, their fine art pieces were exhibited the UK, China, and Nepal. Ling also produces sensory/visual ethnography pieces and academic talk show for the public.
Dr. Tang's personal webpage: http://lingtang.strikingly.com/
浏览更多 ...
Current Project
Between Emotion and Economy: Knowledge Influencers in the Chinese Digital Economy
Academic Appointments
| | |
| --- | --- |
| 2020-2021 | Senior Research Assistant and Postdoctoral fellow, Department of Sociology, University of Hong Kong |
| 2017-2018 | Visiting Scholar, School of International Studies, Peking University |
| 2017-2019 | Junior Research Associate, International Genedr Studies Centre, Lady Margaret Hall, University of Oxford |
Education
D.Phil. Oriental Studies (Contemporary Chinese Studies), University of Oxford, 2016-2021
Thesis title: Burnout Market Feminism: Urban Chinese Businesswomen in the Internet Age
M.Phil. Sociology, Hong Kong Baptist University, 2014-2016
Thesis title: Gendered and Sexualized Guanxi: The use of Erotic Capital in the Workplace in Urban China
B.SS. Sociology, Hong Kong Baptist University, 2010-2014
Journal Articles
Book Reviews
2018
Gender, Sexuality and Power in Chinese Companies by Jieyu Liu. Palgrave Macmillan. International Sociology Review, 2018, 33(5), 593–595.
2017
The Afterglow of Women's Pornography in Post-Digital China by Katrien Jacobs. Palgrave Macmillan. Screen Bodies, 2017(2), 94-96.
Routledge Handbook of Sexuality Studies in East Asia edited by Mark McLelland & Vera Mackie. Abingdon: Routledge. WAGnet (Women and Gender in Chinese Studies Network), 2017.
Service
| | |
| --- | --- |
| 2019 | Film Panel director and Feminism Panel moderator of Oxford China Forum 2019 |
| 2018 | President for the British Postgraduate Network for Chinese Studies 2017 – 2018 |
Public Academic
Co-founder and producer of academic bird 学术啾, 2019-2020
Founder of the WeChat public account Forest and Trees见树又见林
Music Output
Lyn Dawn, Solo Singer-songwriter
Slip band滑倒樂隊, Drummer
Fine Art (with Yichen Li)
Group Exhibition
2021
Freud Meseum, London, UK. Mar, 2021
Royal College of Art Work in Progress show, online, London, UK. Jan.- Feb. 2021
2020
Yanjiao Biennail, Hebei. Dec. 2020
About Art & Design Education FutureLab, West Bund Artistic Center, Shanghai, China. Dec. 2020
"MADE IN MIND series II ", Mcube Gallery, Lalitpur, Nepal. Aug. 2020
"Trans-Identity:Body,Soul and Time", NO Space 无空间, Beijing, China. Jun. 2020
Essay Film
Things That Happen 如常, screened in Oxford, Cambridge and International Visual Sociology Association Annual Conference 2021
Creative Writing
City in the Rain. 2020. Pp.46-49 in Nine Cities, a Million Future edited by Cixin Liu刘慈欣 et al. Beijing: China Development Press.
東堤阿黃的胡思亂想(另附詩二首). 2020 (十二月). 香港作家.
Press Media
2021
唐凌:女性主义者的人生意味着什么?2021 (三月) 澎湃新闻
讨论|新型男性气质和过时男性气质. 2021 (二月). 澎湃新闻
2020
正在崩塌的城堡──英國牛津抗疫記. 2020. (五月). 明報月刊.
(With Chong Liu and Jingyi Wang) 独立女性Papi酱们可以做出传统的"选择"吗?2020. (五月) Imaginist 理想国 Naïve 咖啡馆vol.10
(With Hongwei Bao and Jingyi Wang) 学人说I 酷儿理论在中国的兴起与发展现状, 缪斯夫人
2018
How to be a Feminist in China Today. 2018. (Jun.). Dandureading单读.
Contextualizing Chinese #Metoo. 2018. (Feb.). The Asia Dialogue.
Chinese Vagina Monologues and Beyond. 2018. (Apr.). The Theatre Times.
Scholarships, Grants and Awards
External
2021-present
RGC postdoctoral fellowship
2020
Chinese Student Awards by the Great Britain-China Educational Trust
2017-2018
IJURR Foundation studentship
2016-2018
Winner of 2016-1018 Hong Kong Sociological Association (HKSA) Best Thesis Award
Oxford
2018-2020
Wai Seng Senior Research Scholarship, St Antony's College, Oxford
2017-2019
St Catherine's College Graduate Scholarship, Oxford
2016-2017
St Peter's College MCR Grant, Oxford
Hong Kong Baptist University
2014-2016
Research Postgraduate Studentship
2010-2014
Admission Scholarship for Mainland Applicants