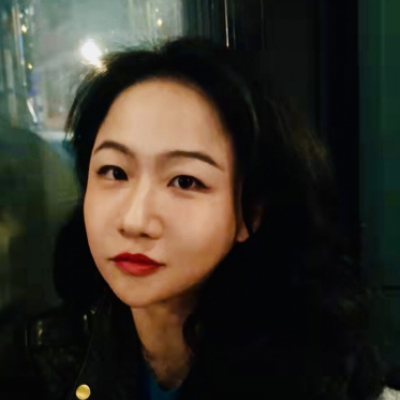 陈抒博士
Post-Doctoral Research Fellow
hshuchen@hkbu.edu.hk
34117959
Education:
Ph.D , Hong Kong University of Science and Technology, Modern Chinese Literature and Culture.; M.Phil, Hong Kong University of Science and Technology, Modern Chinese Literature and Culture.
Area of Interests:
transmedia studies / radio and sound culture / adaptation studies / Sinophone literature and culture / critical studies of feelings and affect
Major Highlights:
Shu Chen works at the intersection of Chinese literary and media studies, writing about how sound media like radio, as an invisible force and a sonic environment, shaped the dynamics of other types of cultural production in modern China. She is interested in the affective form and technical format of sound-related transmedial adaptations, as a new way of understanding the sonic impulses behind key literary and filmic texts of the period.
浏览更多 ...
Achievement
| | |
| --- | --- |
| 2022 | RGC Postdoctoral Fellowship Scheme (PDFS) Awardees |
Publications
"The Radiogenic Writings of Liu Yichang in Wartime Chongqing", Journal of Chinese Cinemas, Forthcoming in 2023.
"Acoustically Embodied: Film Adaptations of Radio Storytelling in 1950s Hong Kong", in Prism Theory and Modern Chinese Literature, Duke University Press, Volume 18, Issue 1, 2021, pp.114-137.
Trans. A New Literary History of Modern China (哈佛新編中國現代文學史), Taipei: Rye Field Publishing Corporation, 2021.
"Visual Writing and Cultural Practices of Red Rose in the late 1920s China" (1920年代末《紅玫瑰》雜志的視覺書寫與文化實踐), Journal of Modern Chinese Studies (現代中文學刊), Issue 1, 2017.
"The boundary between the Farewell Poetry and Farewell Painting: A case study of Wen Zhengming" (從文徵明看"送別詩"與"送別圖"的界限), Chinese Culture(中國文化) Issue 1, 2012.
Creative Outputs
"A Flip-Flop", The Margins, Asian American Writers' Workshop, September 2019.
"Chew with Your Mouth Closed Please!", Hong Kong Literature Bi-Monthly, February 2018.
"The Park and The Centuries"(公園和公元), Nanyang Siang Pau (南洋商報), April 9, 2016.