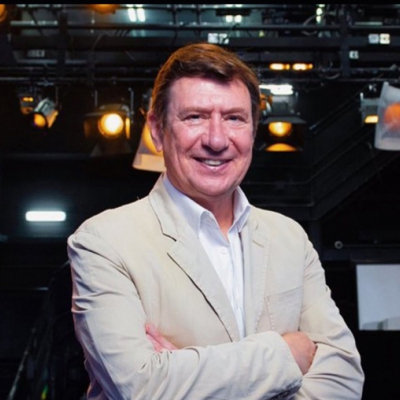 Prof. Michael BRAY
环球萤幕演技艺术学士(荣誉)课程主任
专业应用教授
michaelbray@hkbu.edu.hk
34117807
Education:
Royal Academy of Dramatic Art
Area of Interests:
Actor, Writer, Director, Film maker
Major Highlights:
Major Highlights
A six-year period at the National Theatre where I acted in a range of new plays, including "Neaptide", "A Matter of Life and Death", "The Mother", "Flying", "Brother and Sisters"
Writing and directing my first two plays "The Rhythm of Love", "Back of the Bus Girls" at the National Theatre Studio.
Having "The Sea Change" which I wrote and Directed chosen for the Sundance Festival.
Producing "Where the Skin Lies", which was directed by a directing graduate from MA Screen, Directing at Central Saint Martin, University of Arts London, first feature film and successfully getting it a theatrical release.
浏览更多 ...
Awards and achievement
| | |
| --- | --- |
| 2004 | Producers Alliance Award |
| 1997 | Emile Littler Award |
| 1989 | British Theatre Award |
| 1989 | Directed the stage play "The Back of the Bus Girls" at the National Theatre |
| 1988 | Directed the stage play "The Rhythm of Love" at the National Theatre |
Past Positions Held
2013-2020

Course Leader of Postgraduate Film courses at Drama Centre, Central Saint Martins, part of the University of Arts London
MA Screen: Acting, MA Screen: Directing & MA Screen: Writing

Created many news strands for the courses including Green screen, Motion Capture, Post production, Producing film, film finance, film sound. Some of these strands are currently being written into new courses (work-based MA's) Notably, Producing, and Film Sound.

Created 'Film Matrix' and the 'Strangelove Film Festival', 'Film in a Day' developed collaborations with DreamWorks, The Francis Crick Institute, Everyman Cinema, Kubrick Foundation, Channel 4, BBC.

For MA Screen: Acting, Prof. Bray created a major collaboration with the Boris Shchukin Instistute, the premier Vakhtangov Institute in Moscow and the Stockholm Academy of Film.

2013-2020
Associate lecturer at Guildhall School of Music and Drama
2013- 2020

Guest lecturer at the National Film and Television School

2013-2020

External Examiner at East Fifteen Drama School

2008-2013

Director of Arts Educational Schools London

Created a suite of new courses including the first BA in Acting for Film and Television in Britain, MA Screenwriting, MA Film making, MA Acting.

2004-2008

Head of Film and Television Arts Educational Schools London.

Created an entirely new way of producing film and television output in the drama school sector. Teaching and enabling BA and MA acting students to fully understand the demands of film and television acting, and opening up the possibilities of talking control of their own careers by making their own films to showcase their talents. Reshaped the organisation so that it was capable of producing 40 short films a year to broadcast quality.

Notable alumni from this period:
Lashana Lynch, 'Naomi',"No Time to Die" (Latest Bond Movie) 'Maria Rambeau', "Captain Marvel", 'Arjana Pike', "Bullet Proof".
Tuppence Middleton, 'Mary Edison', "The Current War", 'Helen', "The Imitation Game", 'Helene Bezuk', "War and Peace".
Finn Jones, 'Danny Rand', "Iron Fist", 'Loras Tyrell', "Game of Thrones", 'Danny Rand', "Defenders".
Laura Haddock, 'Merideth Quill', "Guardian of the Galaxy", 'Vivian Wembley', "Transformers", 'Alison', "The Inbetweeners".

Created a range of new courses across the school including six form, foundation course and new screen acting short courses, creating a new hub of film making within the schools that make up Arts Educational Schools London.

2001-2004

Writer/ Director/Producer at Jacket Films, Ealing Films, Winchester Films and 20th Century Fox Films

Prof. Bray was employed by a series of production companies to work on a range of films. "Maggie" "Something's Gotta Give", "Mind the Gap" for Jacket films. "Commitments 2", "The Killing Joke", with Winchester Films. "Black Powder", "The Possession of Julie May", with Guamont Films in France and Ealing Films.

1995-2011

Director/Head of Development Winchester Films.

Writer and Director of "The Sea Change" chosen for the Sundance Film Festival.
Writer, "The last Samurai in Deptford"
Writer/Director "The Cockroach" produced as a co-production with Channel 4 films.
Publications
| | |
| --- | --- |
| 2021 | "Stanislavsky Goes to the Movies", Nick Hern Books. (To be published 2021) |
| Sep 2019 | "So You Want to Act on Screen?"' Nick Hern Books. |
Creative Outputs
Executive Producer at SignWriter Films
Board member Dog Star Films
Developing "Captain Grammar" for BBC Children's Television.
Executive Producer on "Where the Skin Falls", Feature film. Directed by Michael Boucherie, co-production with the Belgium Film Commission and Sign Writer Films
Directed and Produced "London Calling", starring Brendan Coyle in association with Soho Films, Sign Writer films, Three-star pictures.
All of these films were screened at BAFTA:
Produced, "The last Round", Directed by Danny Baldwin, selected for Raindance and Tribeca film festivals.
Produced, "Dry Socks", Directed by Ben Plumb, selected for Cannes Film Festival.
Writer / Director, "I Do".
Writer / Director, "Rewind"
Writer / Director, "The Swimmer"
Director, "Dark Water"
Director, "Emily"
Director, "Private Smith"
Director, "Work Experience"
Director, "Dance Lessons"
Director, "Lust"
​Director, "Back Home"
Association
Member of the Directors UK
Member of the Directors Guild
Member of BAFTA